Inspiring Wellness Across Indianapolis



Indiana historically ranks towards the bottom of healthiest states in the nation. We are determined to work with our community and contribute reversing that trend!
Taylor Made Wellness serves the Indianapolis community by working with local officials on the planning and execution of wellness events, speaker series, training sessions, and much more!
Community Wellness, Taylor Made!
Bringing people together is a great way to inspire commitment to wellness action, and that is what we are going to do! From informative programs including CPR training to community social media challenges encouraging better water intake, we are going to do our part to inspire and enable activities that foster health and well-being!

Upcoming Taylor Made Wellness Sponsored Events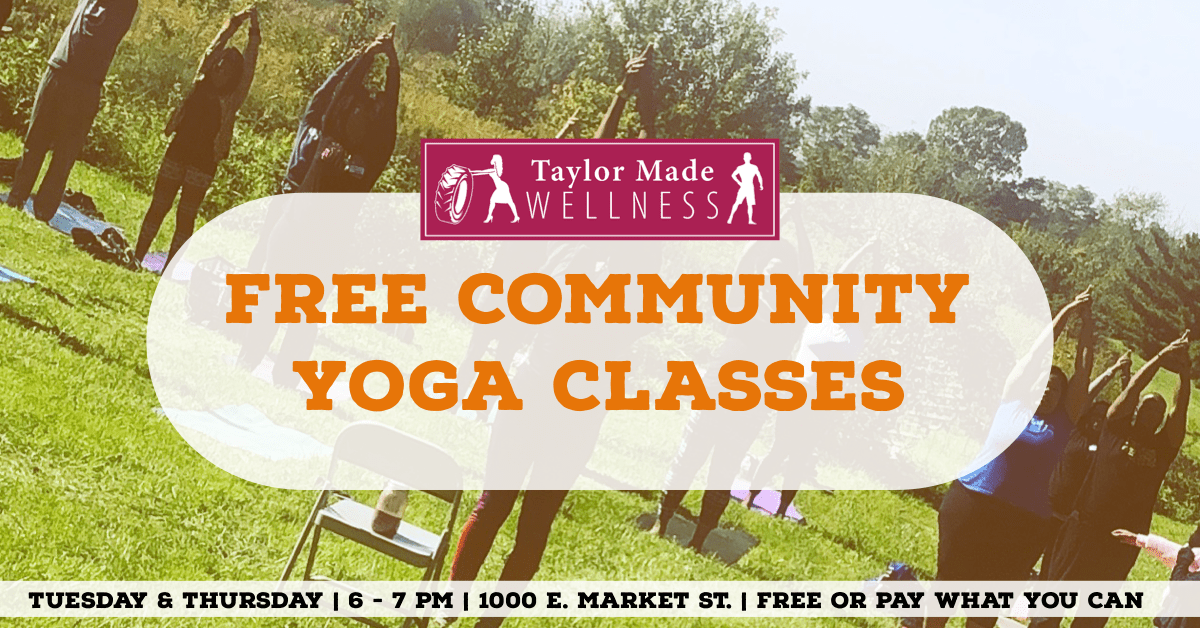 Don't Stress, Do Yoga! For FREE!
The CDC's 500 project reports that 15.1% of Indianapolis's adult population reports not being in good mental health for 14 or more days. "Evidence shows that mental disorders are strongly related to occurrence of many chronic diseases including diabetes, cancer, cardiovascular disease, asthma, and obesity, and many risk behaviors for chronic disease; such as, physical inactivity, smoking, excessive drinking, and insufficient sleep."
We want to foster the ability for our city to improve our mental health statistics, and practicing Yoga is a great way to stretch aching muscles, relieve stress, align your spirit and center your soul! So we are making our Tuesday & Thursday 6 PM yoga classes FREE (or pay what you can)! Yoga Class Sign Up.